Satisfaction Surveys
This page contains links to the Housing Department's Customer Satisfaction Surveys.
Contents
---
Tenant Satisfaction Surveys
Broxtowe Borough Council have commissioned Acuity, a market research company who specialise in social housing, to carry out a satisfaction survey with our tenants.
During November, you will receive a postal survey and we would really appreciate it if you could complete it and post it back in the pre-paid envelope. Alternatively, you can complete the survey online via the code on your letter.
The survey will give you the opportunity to provide feedback on overall satisfaction, repairs, communal areas, safety, anti-social behaviour, complaints and engagement.
The questions are based on the new Tenant Satisfaction Measures  (Opens in a new window) introduced by the Regulator of Social Housing from April 2023.
The results will be reported back to the Regulator and tenants.
If you have any questions regarding the survey, please contact the Housing Services & Strategy team on 0115 9173935 or via email housingsurveys@broxtowe.gov.uk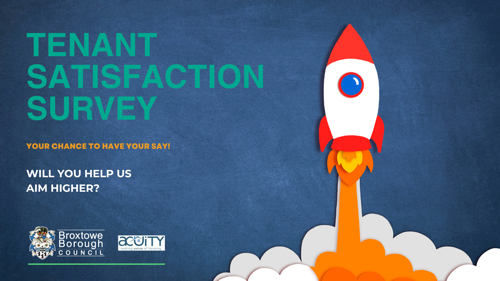 ---
Customer Satisfaction Surveys
The Housing Department carries out regular satisfaction surveys of services delivered to customers.  An email will be sent to customers once they have received a service asking them to complete a short survey. 
Customer experience of services is essential for highlighting what is working well and where improvements are needed.  All surveys completed are analysed and considered as future plans for services are developed.
Please select the link below relating to the survey you have been asked to complete:
Anti-Social Behaviour (ASB) Complaints (Opens in a new window)
Emergency Accommodation (Opens in a new window)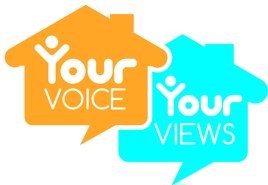 Financial Inclusion (Opens in a new window)
Housing Options (Opens in a new window)
Housing Repairs (Opens in a new window)
Income Collection (Opens in a new window)
Independent Living (Opens in a new window)
Lettings (Opens in a new window)
Right to Buy (Opens in a new window)
Tenancy Sustainment (Opens in a new window)
If you do have any questions about these surveys, please contact us using the details below.
---
---