Tenant Safety
This page contains information on fire safety, crime prevention and reporting anti-social behaviour (ASB), to help keep you safe in your home.
Anti-Social Behaviour (ASB)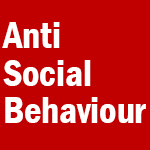 Anti-social behaviour is a broad term used to describe the day to day incidents of crime, nuisance and disorder that makes many people's lives a misery.
You are responsible for your own behaviour and that of anyone who lives with you or visits you.
You can report or discuss anti-social behaviour issues by talking to your Neighbourhood Co-ordinator by contacting us on 0115 917 3400 or send it to tenancy@broxtowe.gov.uk
Please note that the Housing Department only deals with anti-social behaviour reports where one or both parties are a tenant of Broxtowe Borough Council.  Please contact the Communities team's Anti-Social Behaviour Officer for all other reports.
---

Domestic Abuse
Domestic abuse isn't just physical. It's about someone you know trying to control your life. This could be a partner, ex-partner, or someone in the family. It can be financial, psychological, emotional or sexual. Find out more about the Domestic Violence and Abuse Services in Broxtowe.
Make a Stand Pledge
The Council has signed the Chartered Institute of Housing's pledge to "Make a Stand" and commit to supporting people experiencing domestic abuse.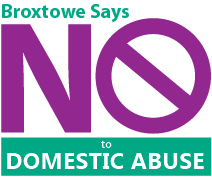 The Make a Stand pledge focuses on 4 key areas:
Put in place and embed a policy to support residents who are affected by domestic abuse
Make information about national and local domestic abuse support services available on our website and in other appropriate places so that they are easily accessible for residents and staff
Put in place a HR policy, or amend an existing policy, to support members of staff who may be experiencing domestic abuse
Appoint a champion at a senior level in our organisation to own the activity we are doing to support people experiencing domestic abuse
Visit the ''Make a Stand'' website (Opens in a New Window) for more information. 
---
Crime Prevention
It is important that you remain vigilant against crime, particularly in Independent Living schemes. There are a number of techniques that you can use to protect yourself and your home.
For guidance on how to protect yourself and your home from crime, please visit our Crime, Safety and Emergencies webpage.
---
Broxtowe Mediation Partnership
The Partnership offers free, impartial and unbiased support to individuals to help them explore ways in which their conflict may be resolved. It's a safe, neutral and non-judgmental environment where you feel safe to talk through issues with a view to long term resolution.
This a partnership between Citizen Advice Broxtowe, Broxtowe Youth Homeless and Broxtowe Borough Council. 
Find out how you can access the service by visiting Broxtowe Mediation Partnership website (Opens in a New Window).
---
Fire Safety
Small fires are common, causing serious injuries and extensive damage to property and possessions. By following a few simple steps and maintaining a basic level of awareness you can considerably reduce the chances of fire in your home.
Following these simple tips can help to keep your family and property safe:
Test your fire alarm once a week
Ensure fire doors are shut at all times
Take extra care in the kitchen - accidents while cooking account for over half of fires in homes
Don't overload electrical sockets
Don't leave electrical appliances on standby
Residents sometimes see communal areas as an extension of their home and store combustible material within them. Some examples of items found include:
Recycling materials
Mobility scooters
Unwanted furniture, bedding and clothing
Scooters, motorbikes and bicycles
To protect tenants within your building, please ensure that the communal areas are free of obstructions such as these, as well as flammable liquids, at all times.
For full guidance on how to maximise fire safety, please visit the Nottinghamshire Fire and Rescue website. (Opens in a New Window)
---
---