Housing Strategy and Performance
Housing Strategy and Performance
This page contains information on Housing performance.
---
Housing Strategy
In December 2014 and January 2015 the Housing Service, in partnership with HouseMark, undertook a series of consultation events with staff, residents, Councillors and external stakeholders. This led to the development of five themes, supported by 25 key outcomes to be achieved by 2020. On 22nd July 2015 the strategy was approved by Council.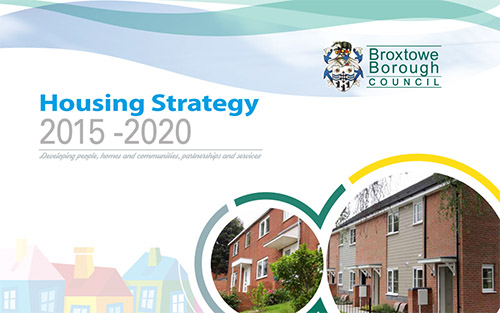 The five themes that have been chosen are:
Developing homes to meet the needs of our residents

Developing communities to achieve their potential

Developing people to provide the best possible service

Developing partnerships to deliver improvements

Developing services to an excellent standard
View the Housing Strategy for 2020 - 2024 (.pdf) (198KB) (Opens in a New Window)
---
Affordable Housing Performance
Through the Housing Strategy we have committed that by 2020 we will:
Review all garage sites to assess need and suitability for use as residential land

Continue to work with registered providers to increase the supply of affordable housing with the borough

Work with developers to ensure that housing provided meets the requirements of the area

Implement a system of regular reviews of housing need

Research the demand and need for a retirement village

Proactively implement initiatives to prevent discrimination and ensure equality of access to housing services
View Housing: A Development Showcase (.pdf)(711KB) (Opens in a New Window) a brochure detailing new build developments, which have been achieved through working with our partners.
---
Housing Delivery
Details of the Council's plans for Housing Delivery can be found here.
---
Housing Performance
New Performance indicators will be in place in the new financial year. Further information on this will be available at a later date.
---
Housing Annual Report
The Housing Annual Report provides information on the work of the Housing Department over the last financial year. It is published in October and aims to provide tenants with useful and interesting information on key housing areas like repairs, modernisations, etc.
---
---