Morris Dancing Traditions
A spectacluar afternoon of 6 different morris dance sides who will be dancing their style at the Canalside Heritage Centre on the newly paved area in the garden and also at The Beeston Marina and the Boat & Horses Pub.
Date
15/10/2023
Time
12:00 PM - 4:00 PM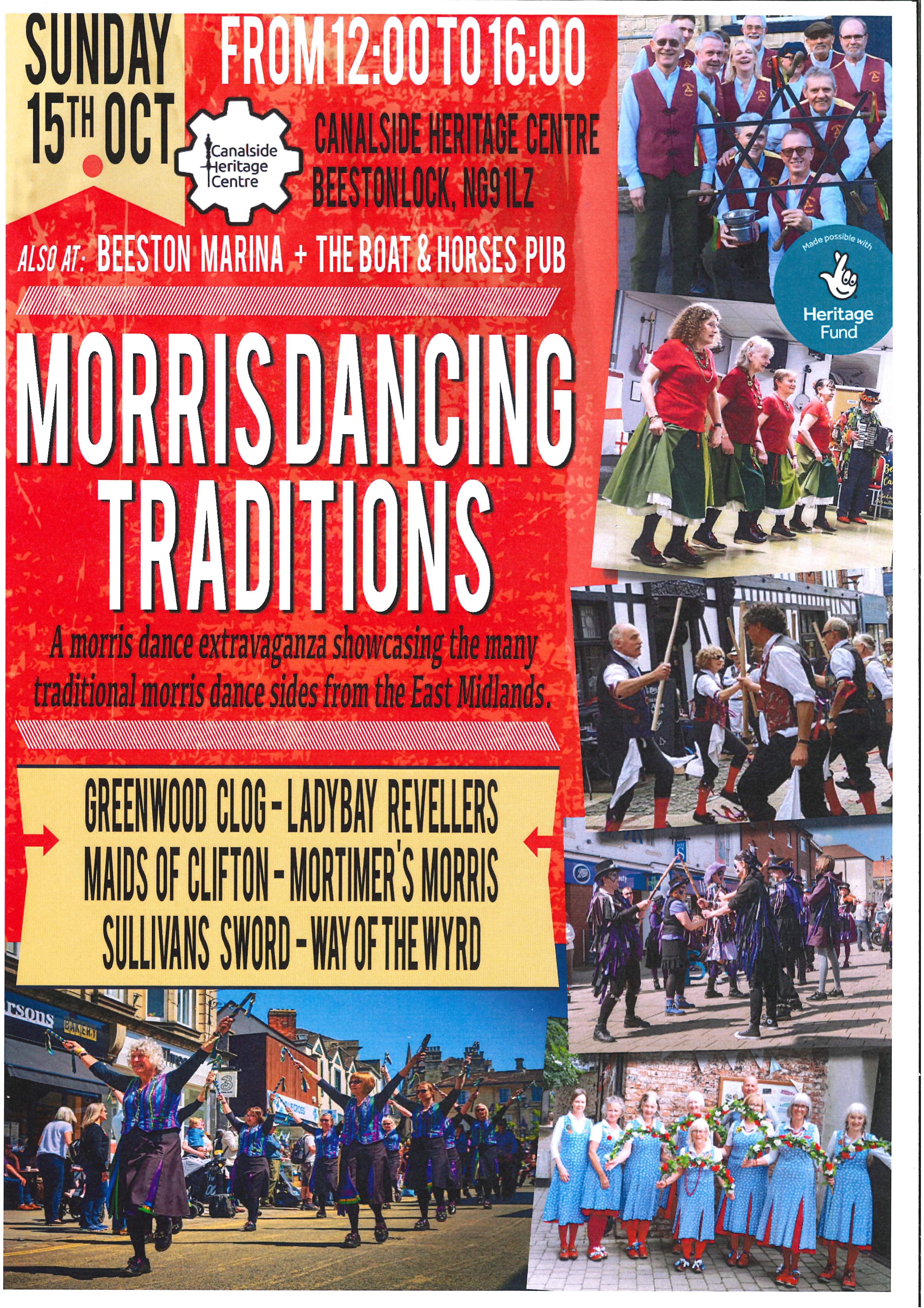 Description
Morris Dancing Traditions, come and see 6 morris sides perform their style of dancing with all their musicians.
Venue
The Canalside Heritage Centre, Beeston Lock, Beeston, Nottingham.
zoenotts57@gmail.com
Address
Canalside Heritage Centre, Weir Cottages Beeston Lock, Beeston, Nottingham NG9 1LZ
See on map
---