Health & Wellness Day
Come along to our Health & Wellness day at Beeston Library. No need to book just drop in between 10.30 & 2.00. There are lots of fun interactive things to try. Something for everyone.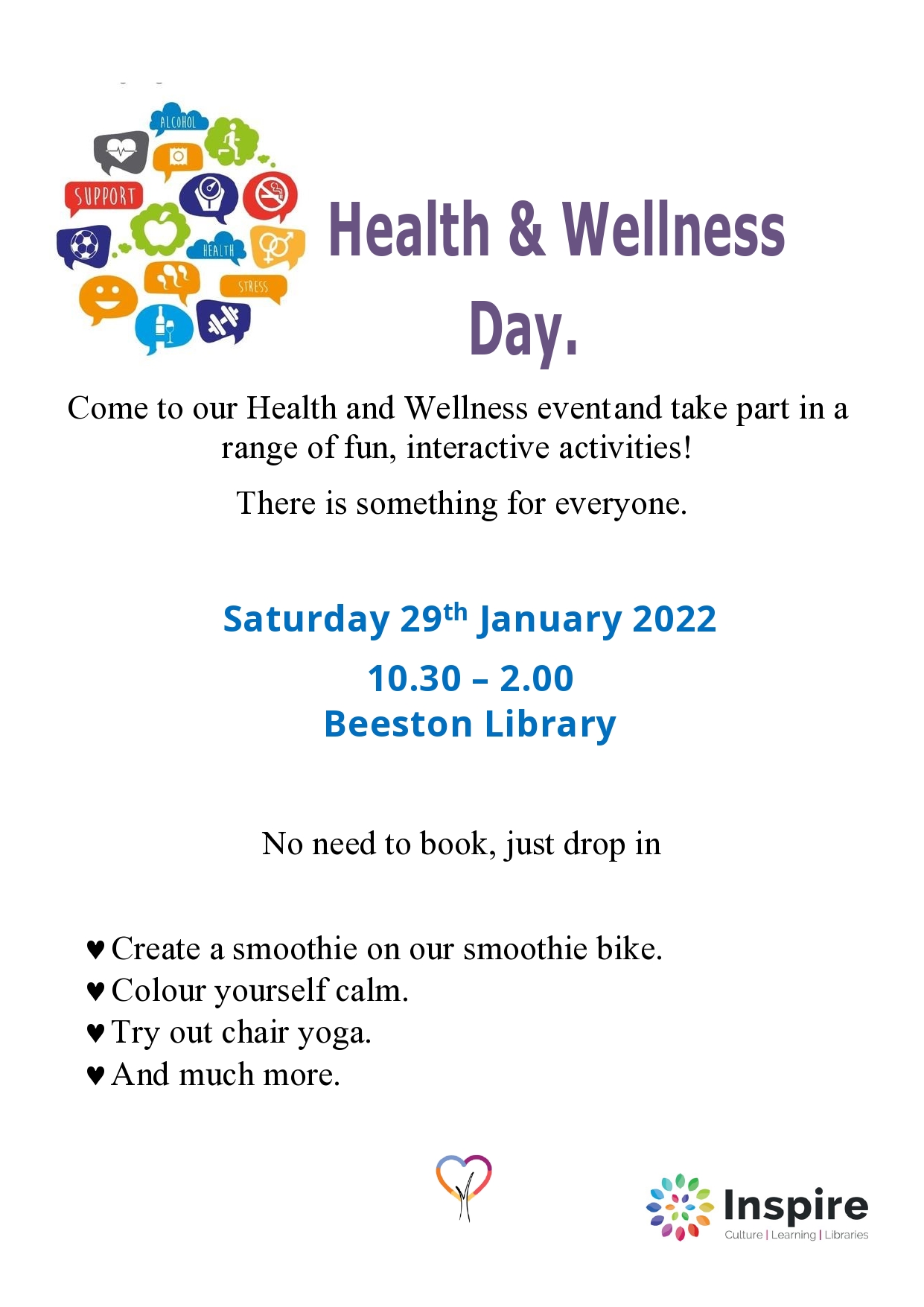 Description
Health & Wellness Day at Beeston Library. Get to know your Padha Banda and try doing Chair Yoga, Make a smoothie on our smoothie bike. Relax in our colour me calm area lose yourself with some mindful adult colouring or try our quiz then some origami Fun activities for the children too, use our bean bags hula hoops and more to learn new ways of practising your motor skills or take part in our trial challenge in the childrens area. Do as much or as little as you like because after all you're worth it!
Venue
Beeston Library Foster Avenue NG9 1AE
jackie.smith@inspireculture.org.uk
Address
23 Foster Ave, Beeston, Nottingham NG9 1AE, UK
See on map
---