Housing Annual Report
This page contains the Housing Annual Report for 1st April 2019 to 31st March 2020.
The Housing Annual Report (.pdf) (1MB) (Opens in a new window) explains that this year has been a busy year for the Housing Department with the approval of a NEW Housing Delivery Plan and the Income Team have welcomed five new colleagues to provide greater support to customers with the roll out of Universal Credit across the Borough.
The information on this page is a summary of the report, to read more about the work of the Housing Department please view the full report.
---
COVID-19
Towards the end of the period covered by this report we saw a number of services in Housing and across the Council disrupted due to Covid-19. Officers have been working hard during this time to ensure as many services as possible are still being delivered, whilst ensuring the safety of customers and employees at all times. Where needed we have ensured there has been regular contact with customers, who have needed some extra support, to ensure everything is in place for them while they have been staying safe at home.
---
Key Achievements 
Our new Housing Building Delivery Plan was approved this year, below are the key achievements stated in the plan. Find out more on our Housing Delivery page. 
Work is well under way for Phase 1 of the Housing Delivery Plan, with a focus on:
• Building new homes on land the Council already owns
• Purchase of already built properties
• A Buy-Back Policy for ex-Council properties. This is to support the Housing department buying-back ex-council properties within Broxtowe Borough.
• Remodeling of under-used accommodation
---
Activities Co-ordinators
The Activities Co-ordinators deliver activities directly and in partnership with others including; LLeisure (Opens in a New Window); CrimeStoppers (Opens in a New Window) and Inspire Libraries (Opens in a New Window). This partnership approach ensures that we can maximise opportunities for tenants to get involved in activities both in schemes and within the local area.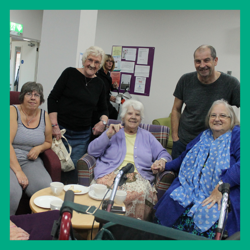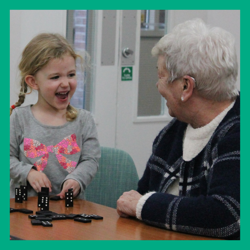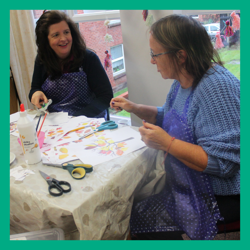 640 customers attended activities for the first time.
572 customers continue to attend activities after six months.
603 social activities have been held.
Partner organisations have been involved with 67 social activities.
In total 3992 customers attended social activities.
'Living on your own can be lonely, so the classes are great for being able to chat with other people and we've already seen an improvement in our physical fitness, with less aches and pains.'
---
Independent Living 
Our Independent Living Service is all about making life easier. It provides customers with the support they need to live as independently as they can.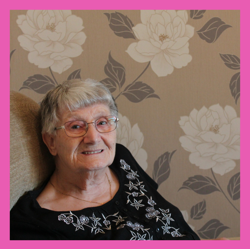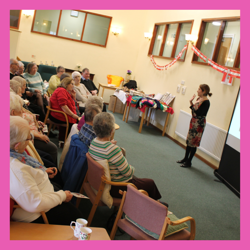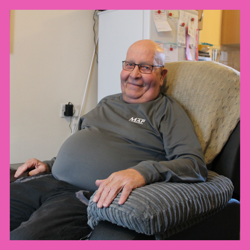 'I love my home; it's a good place to live. I feel safe here; there is no noise or trouble. It's not costly and maintenance is very easy. I'm close to family and they can come and visit me, which is really great.'
'A safe, secure and comfortable home without the burden of having to maintain a larger property.'
---
Key Facts
Here are the key facts as at 31st March 2020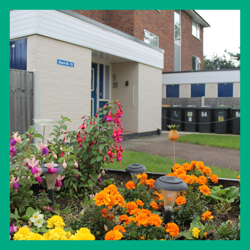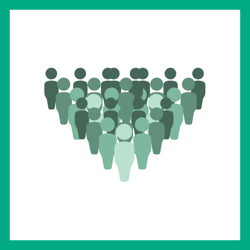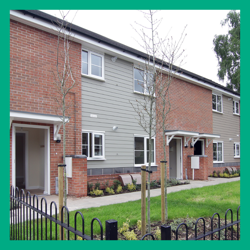 4406  properties owned by Broxtowe Borough Council Housing.
 155 households where homelessness was prevented as a result of housing advice.
2020 people on the Council' Housing waiting list.
17 Properties sold under Right to Buy.
1726 Customers sighed up to You Voice, Your Views, to let us know how they want to have a say in service improvements.
287 Homeless interviews completed.
---
Where the money was spent
In 2019/20 Broxtowe Borough Council received £16.1 million in income to the Housing Revenue Account. £15 million came from housing rents; the remainder was from garage rents, Independent Living management charges and leaseholder service charges.
£6.6 Million Charges for Capital.
£1.2 Million was spent on Capital expenditure financed by the Housing Revenue Account.
£4.4 Million on Supervision and Management (including staffing costs).
£3.3 Million was spent on Repairs & Maintenance (including repair costs, contractor costs, void work etc...).
---
Your Homes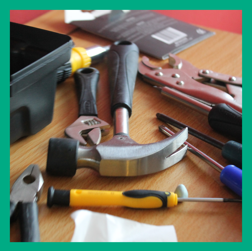 52 Kitchens and bathrooms modernised.
108 Roof replacement (including soffits, fascia's and rain water goods).
15 Electric heating and hot water replacements.
49 Major adaptations (including stair lifts, wet rooms etc..).
54 UPVC window replacements
12 Cavity wall insulations
---
Financial Inclusion
The Financial Inclusion Service helps Housing customers with priority debts such as rent arrears, Council Tax, Gas and Electric, TV Licence and welfare benefit overpayments. In addition advice is provided for non-priority debts such as water, credit cards and catalogues.
Did you know that our Financial Inclusion Officers assist customers with:
 - completing financial statements to establish debt management options
- completing welfare benefit checks
- completing welfare benefit forms
- challenging and appealing welfare benefits.
'During the period covered by this report the service supported 205 customers, securing £40,000 in backdate income from welfare benefit claims and a rent arrears reduction of £34,000.'
Need Advice? Visit the Financial Inclusion web page. 
---
Complaints

We value all feedback about services we deliver to customers and understand that at times we do not always get things right. We want to hear from you if you do not feel you have received the level of service you expect from us, so that we can learn and make improvements to our services.
You Said: ''Due to work being carried out in the communal lounge and no cleaning being undertaken we have not been able to use it for social activities for over three weeks.''
We Did: Issues were during the works, which resulted in delays to the communal lounge becoming available again. Plan have been put in place, along with a review of works completed, to avoid this happening again. All customers affected have received a letter of apology. 
| | |
| --- | --- |
| Service Area | Complaints Received |
| Housing Options | 19 |
| Housing Repairs | 76 |
| Housing Strategy | 9 |
| Income | 3 |
| Independent Living | 16 |
| Tenancy & Estates | 13 |
| Total | 136 |
You Said: ''There was insufficient detail on service charge invoices regarding any works carried out.''
We Did: Our Housing Management System has been recently upgraded, which will allow for changes to be made in the information provided. Quarterly repairs statements will be provided that will contain more detailed information about works carried out. 
---
Compliments and Comments

We also like to hear from you when we get things rights, or go beyond your expectations.
''I would like to thank you for your great efficiency in coming back to me so quickly. Your professionalism has been outstanding.''
''I am extremely grateful for the work that has done done; they all did a brilliant job, even with the awful weather.''
''I would like to pass on my sincere thanks; any problems which have arisen and reported have been dealt with immediately and in a very professional manner.''
---
---