Parks & Open Spaces
COVID - 19 UPDATE 2020. Our Parks & Open Spaces remain open to the public but our play areas, multi -use games areas, Skate Parks and Bowling greens are closed until further notice.
In line with the most recent Government advice, we are currently assessing all the play areas in the Borough following the three month lockdown period when they have remained closed.
We need to make sure that they are safe for use and the areas clean and tidy. We will be opening the play areas on a phased approach with the largest, high profile ones first with sites distributed across all areas of  the Borough.
We are looking to start opening the play areas from Monday 13th July and over a two week period, all the areas will be back again open for use. As the play areas open signs will be erected outlining both the Council's and residents' role in keeping the areas safe.
Please follow Government guidelines on social distancing and use our parks only as part of your daily exercise allowance.
Please use the following guidance in order to stay safe:
keep at least 2 metres apart from anyone outside your household at all times
take hygiene precautions when you are outside, and wash your hands as soon as you are back indoors
meet up in groups of no more than 6 people 
if walking your dog in areas used by other people, you should walk your dog on a lead to ensure you can safely keep 2 metres away from others.
Find out more about Broxtowe's Parks and Open Spaces, where they are and what you can do in them.

Here in Broxtowe we are proud of our parks. With 51% of our green space being Local Nature Reserves and many play areas, recreation grounds, and open spaces throughout the Borough; we want our residents to enjoy the beautiful green space in Broxtowe.
---
Find out more

Find out more about the different parks in your area. We've got a comprehensive list of all of the parks, open spaces, recreation grounds, and play areas located throughout the Borough so you can find and enjoy them to your heart's content.
---

Every year there are fun fairs throughout Broxtowe. Find out more about when and where they're taking place.
---

Do you fancy discovering the great outdoors with a difference? There are over 100 geocaches hidden throughout the Borough. Can you find them all?
---

The Council provide a range of facilities at our parks and recreation grounds for people to enjoy many different sports and activities. From Skate Parks to Cricket Pitches, Tennis Courts to Football Ptiches, and Bowling Greens to Multi-Use areas; there will be somewhere in the Borough for you.
---

We maintain nearly 50 Parks and Recreation Grounds, as well as over 80 hectares of publicly accessible open space including 15 Local Nature Reserves, and 5 cemeteries which can be used for filming. Find out more about what you need to do if you want to film on our land.
---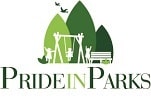 In March 2018, Broxtowe Borough Council approved £500,000 worth of investment in Broxtowe's parks and open spaces.  £250,000 was approved for 2018/19, with an additional £250,000 approved for 2019/20. Find out more about the projects that are benefiting from Pride in Parks.
---
---