Parks & Open Spaces
COVID - 19 UPDATE July 19 2021. All our Parks and Open Spaces are open to the public and we would ask that the following rules/guidelines are still followed.
Stay at home if you have COVID-19 symptoms
Self-isolate immediately if you develop COVID-19 symptoms and get a PCR test. You should self-isolate at home while you book the test and wait for the results.
Limit close contact
Although social distancing is no longer required, you may choose to limit the close contact you have with people you do not usually live with when visiting the parks and open spaces, particularly if you are not fully vaccinated. This is a personal choice which can help reduce your risk of catching or spreading COVID-19.
Wash your hands
Wash your hands with soap and water or use hand sanitiser regularly throughout the day.
You should wash your hands:
after coughing, sneezing and blowing your nose
before you eat or handle food
after coming into contact with surfaces touched by many others, such as handles, handrails and light switches
after coming into contact with shared areas such as sports pavilions
as soon as you return home
.4. Face coverings
The government expects and recommends face coverings to be worn in crowded and enclosed areas, this would include sports pavilions.
We would ask that you continue to respect other visitors to the sites. If you have COVID-19 symptoms or are self-isolating due to Coronavirus (COVID -19) do not visit the parks and open spaces. Please take your litter home with you if bins are already full.
Play Areas
All  play areas remain open to the public but are likely to be very busy. We therefore ask that you:
Respect others at all times
If other children are waiting, limit time in the area
Take used wipes and tissues home
Try to use the area at quieter times
Find out more about Broxtowe's Parks and Open Spaces, where they are and what you can do in them.

Here in Broxtowe we are proud of our parks. With 51% of our green space being Local Nature Reserves and many play areas, recreation grounds, and open spaces throughout the Borough; we want our residents to enjoy the beautiful green space in Broxtowe.
---
Find out more

Find out more about the different parks in your area. We've got a comprehensive list of all of the parks, open spaces, recreation grounds, and play areas located throughout the Borough so you can find and enjoy them to your heart's content.
---

Every year there are fun fairs throughout Broxtowe. Find out more about when and where they're taking place.
---

Do you fancy discovering the great outdoors with a difference? There are over 100 geocaches hidden throughout the Borough. Can you find them all?
---

The Council provide a range of facilities at our parks and recreation grounds for people to enjoy many different sports and activities. From Skate Parks to Cricket Pitches, Tennis Courts to Football Ptiches, and Bowling Greens to Multi-Use areas; there will be somewhere in the Borough for you.
---

We maintain nearly 50 Parks and Recreation Grounds, as well as over 80 hectares of publicly accessible open space including 15 Local Nature Reserves, and 5 cemeteries which can be used for filming. Find out more about what you need to do if you want to film on our land.
---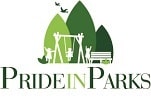 In March 2018, Broxtowe Borough Council approved £500,000 worth of investment in Broxtowe's parks and open spaces.  £250,000 was approved for 2018/19, with an additional £250,000 approved for 2019/20. Find out more about the projects that are benefiting from Pride in Parks.
---
---