Parks & Open Spaces
Find out more about Broxtowe's Parks and Open Spaces, where they are and what you can do in them.

Here in Broxtowe we are proud of our parks. With 51% of our green space being Local Nature Reserves and many play areas, recreation grounds, and open spaces throughout the Borough; we want our residents to enjoy the beautiful green space in Broxtowe.
---
Find out more

Find out more about the different parks in your area. We've got a comprehensive list of all of the parks, open spaces, recreation grounds, and play areas located throughout the Borough so you can find and enjoy them to your heart's content.
---

Every year there are fun fairs throughout Broxtowe. Find out more about when and where they're taking place.
---

The Council provide a range of facilities at our parks and recreation grounds for people to enjoy many different sports and activities. From Skate Parks to Cricket Pitches, Tennis Courts to Football Ptiches, and Bowling Greens to Multi-Use areas; there will be somewhere in the Borough for you.
---

We maintain nearly 50 Parks and Recreation Grounds, as well as over 80 hectares of publicly accessible open space including 15 Local Nature Reserves, and 5 cemeteries which can be used for filming. Find out more about what you need to do if you want to film on our land.
---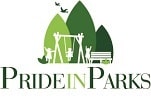 In March 2018, Broxtowe Borough Council approved £500,000 worth of investment in Broxtowe's parks and open spaces.  £250,000 was approved for 2018/19, with an additional £250,000 approved for 2019/20. Find out more about the projects that are benefiting from Pride in Parks.
---
---