Broxtowe Health and Wellbeing Festival
A FREE family fun day at Chilwell Olympia 10am-3pm with lots of activities for all the family.
Date
13/04/2022
Time
10:00 AM - 3:00 PM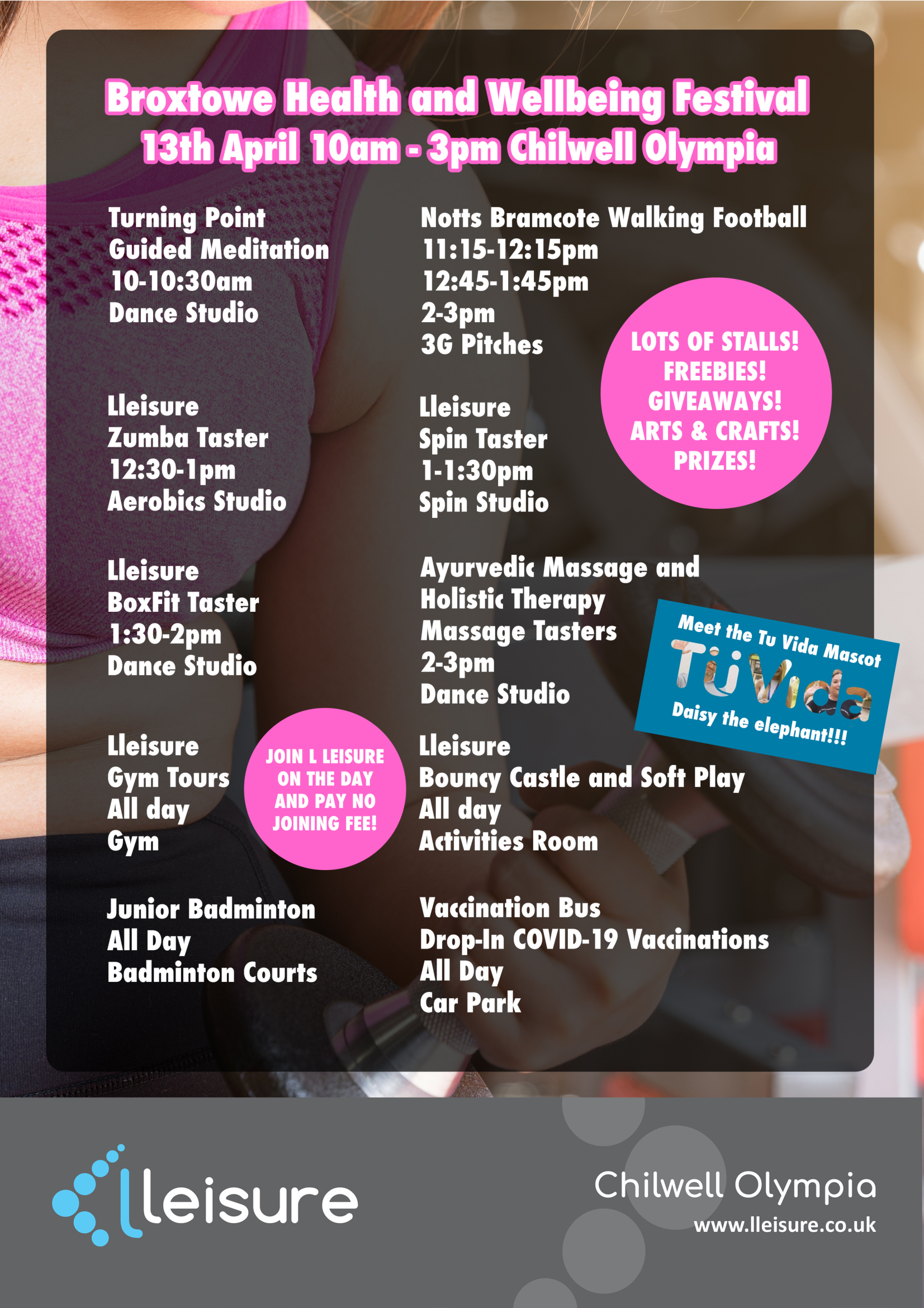 Description
A FREE family fun day for all ages including a Zumba, Spin and BoxFit, holistic massage therapy taster, guided meditation sessions, walking football sessions for the adults. Soft play, bouncy castles, gymnastics and trampoline tasters, badminton, kickboxing for the children. There will also be a COVID-19 vaccination bus on site for drop-in COVID-19 vaccinations. As well as there will be lots of stalls, freebies, giveaways, arts & crafts and MORE!
Venue
Chilwell Olympia Byepass Road Nottingham NG9 5HR
chloe.corden@lleisure.co.uk
Address
See on map
---