Brinsley Parish Walk
Brinsley Parish Council has organised a walk from the Brinsley Parish Hall, Cordy Lane, Brinsley NG16 5BY to Brinsley Headstocks through the beautiful D.H. Lawrence countryside. Complementary refreshments available on return.
Date
24/06/2021
Time
10:00 AM - 12:00 PM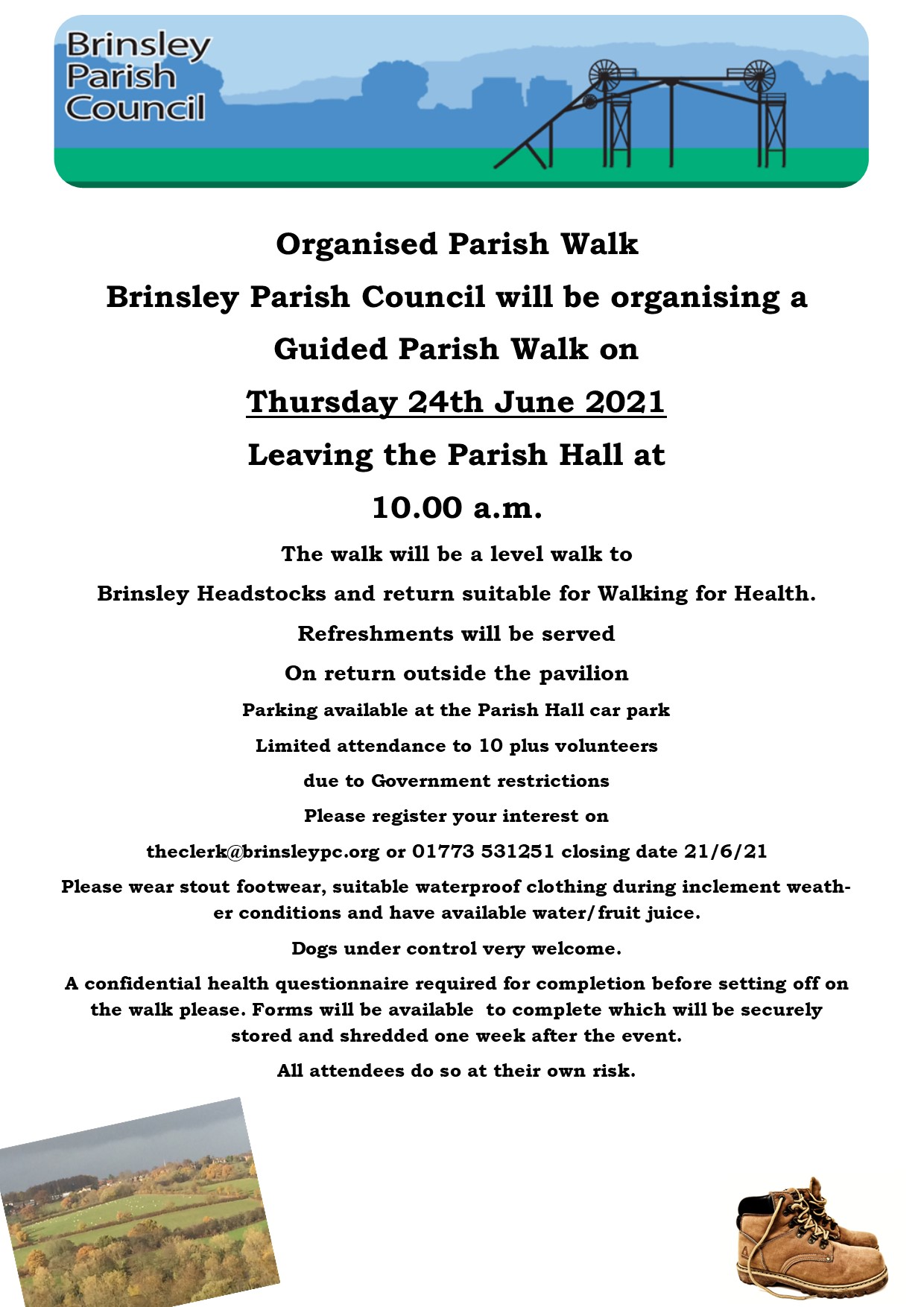 Description
As leaflet. Limited spaces available please book.
Venue
Brinsley Parish Hall Cordy Lane Brinsley Nottingham NG16 5BY free car parking
theclerk@brinsleypc.org
Address
Brinsley Parish Hall, Cordy Lane, Brinsley, Nottingham NG16 5BY, UK
See on map
---