Alternative site consultation: Brinsley
Alternative site consultation: Brinsley
Following a request from Brinsley Parish Council the Borough Council consulted upon a potential alternative development site off Cordy Lane in Brinsley (Option 2).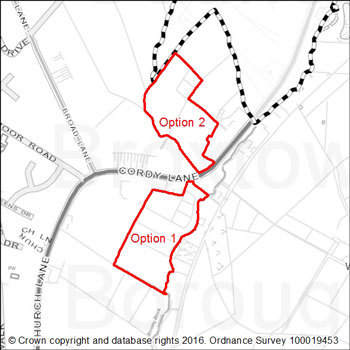 Option 2 is an alternative to the site recommended to the Jobs and Economy Committee on the 26 January 2017 (.pdf) (14.1MB) (Opens in a New Window) (Opens in a New Window) land off Church Lane (Option 1).
Brinsley will need to accommodate 110 dwellings and Broxtowe Borough Council invited views on which site should be allocated for this development. Further information can be found;
The consultation ran from Monday 13 February to 5.00pm Friday 24 March 2017. 
The consultation is now closed.
---
---