Kimberley LUF Business Booster Grants
Kimberley LUF Business Booster Grants
Business Booster Grants:  Applications now open!

NB: Round 2 of Kimberley Business Booster Grants is now closed.
Please refer to this page for future announcements of any further grounds in this scheme. 
A new round of Business Booster Grant Funding
The Kimberley Business Booster Grants are available to local businesses, as part of the Kimberley Means Business Levelling Up project from Broxtowe Borough Council.
Grants of up £40,000 are available, which follows on from the Round One grants scheme in March 2023 and which saw over £30,000 in funding given to local traders. 
The purpose of the scheme is to enhance the aesthetic appeal of Kimberley, for both residents and visitors, reducing anti-social behaviour, developing people's pride in the town and attracting footfall in the town centre.
Many buildings in the town date from the Victorian or Edwardian eras and projects that wish to enhance the period look of the town are strongly encouraged, although businesses located in buildings dating from other periods are also welcome to apply. 
Examples include, but are not limited to, the following:
Repair and reinstatement of any part of a shop front fixture visible from the street;

External signage, including signage in a Victorian style;

Digital signage, thereby encouraging sustainability ;

Repainting of the shop front in suitable colours;

Pedestrian access improvements to comply with the Disability Discrimination Act;

Internal or external lighting, particularly that which reduces the overall carbon footprint of the business (e.g. LED lighting);

Advertising and marketing costs including website design, as long as this demonstrably relates to increasing visibility and footfall in Kimberley (e.g. a 'click and collect' feature);

Larger grants are particularly welcomed if they focus on conservation of historic frontages by repair, refurbishment or replacement of external stonework, brickwork, guttering or downpipes.
Pictured is Anne Hindley, from Kool Kidz Cutz on Main Street who received funding to help with set-up costs for her children's hairdressers. The grant helped Anna make her project a reality, by paying for greener water electric heaters and some of the decoration in the shop, including a 'grass' floor at the entrance.
How can the funding be used?
The funding for the new scheme is being allocated as follows:
Larger grants above £5,000 and up to £40,000, with at least 40% match-funding
For example, to receive a grant of £40,000 a business will need to provide evidence of match-funding of £16,000 within their proposals, making a project total of £56,000.
Small grants of between £1,000 and £5,000, with at least 15% match-funding
For example, to receive a grant of £5,000 a business will need to provide evidence of match-funding of £750 within their proposals, making a project total of £5,750.
Grant applications under £1,000 or over £40,000 fall outside the remit of this scheme and will only be funded in exceptional circumstances. If you wish to discuss this, please do contact the Economic Development team on the email address, below. 
Who can apply?
Applications from business startups may apply, but please see criteria for more details.
Whilst the focus of these grants is on small local businesses, we would consider applications from larger businesses or franchises whose proposals are in line with the stipulated criteria and cannot be funded by their own head office. We will not fund work that merely conforms to a corporate identity. 
Only businesses within the designated area may apply. Please do check your organisation falls within this area by looking at the map attached to the criteria. 
Other conditions
Grants are available for planned projects and not for work in progress or already completed work. Applications that cover retrospective work (including match-funded elements) will therefore not be considered.
Businesses that received funding in Round One (March 2023) will be considered for Round Two funding, especially for larger projects, but those who have not previously received support are particularly encouraged to apply.
An independent panel will consider all applications. The panel will consider how proposed work fits into the overall aesthetic appearance of the area. Please read the criteria for a more detailed list of what is eligible for funding. The criteria also give details on where to find guidance on whether planning consent may be necessary for some work. 
Please read through the Criteria and Application Form before starting to fill in your request for funds, as you will not be able to save a semi-completed form. We suggest that you look at the form and complete it separately using a format that you can save, and then copy and paste each answer into the online form, to ensure you don't lose any information. We will only accept the online application form.
Traditional Signs and Lanterns
As part of your application form you can ask for common format traditional hanging signage to be erected outside your premises, with no cost to you. Kimberley Town Council is supporting a scheme to encourage businesses in the town centre to opt into this, which will complement similar traditional street lighting which is to be incorporated into Kimberley.
More details of the signage and the traditional lighting can be found by contacting Kimberley Town Council (details provided in the criteria), who can advise on how the signs will look and what elements individual businesses are able to tailor to their own requirements. 
How to apply
Check you are eligible by reviewing the application criteria (.pdf) (929 KB) (Opens in New Window). The criteria also contains a map highlighting the eligible area for Business Booster Grants.
Please see a higher definition version of the map (.jpg)(2MB) (Opens in New Window). If you require more details on whether specific businesses fall within the zone, please contact us using the details at the foot of the page.
Businesses can not currently apply, as the scheme closed on 16 September 2023. Any future rounds will be announced here. 
All applications will be considered at the same time, after the grant scheme has closed and successful bidders will be informed in late September 2023. 
Submissions that do not contain the required information may not be considered, but sometimes additional information may be required. If this is the case, you will be contacted by the Economic Development team at Broxtowe Borough Council.  We cannot consider incomplete submissions and will contact you if we need further information. Completing the application form does not guarantee your organisation any funds.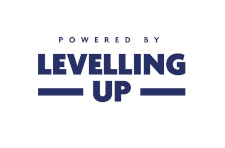 ---
---