Textiles
Collection of textiles and shoes from the kerbside.
Our aim is to increase recycling and reduce the amount of textiles and shoes being disposed of in the black-lidded bin.
How does the service work?
Collections take place on the same day as your kerbside glass. Please check your calendar for further details.
Please follow the instructions below.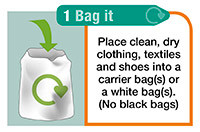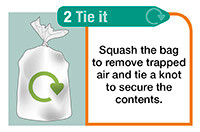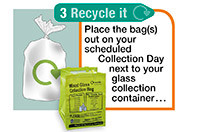 The Council will not be providing any bags for textile collections. Please use carrier bag(s) or white bin bag(s). No black bags.
If you already use the services of local charities please continue to do so.
What textiles can we accept?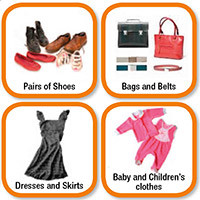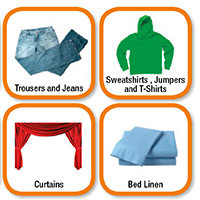 ---
---