Chair Based Exercise
A low impact exercise class to improve strength and balance. Particularly suited to older people or those with mobility issues.
Date
28/07/2022
Time
1:30 PM - 2:30 PM
This event occurs Weekly every:
Thursday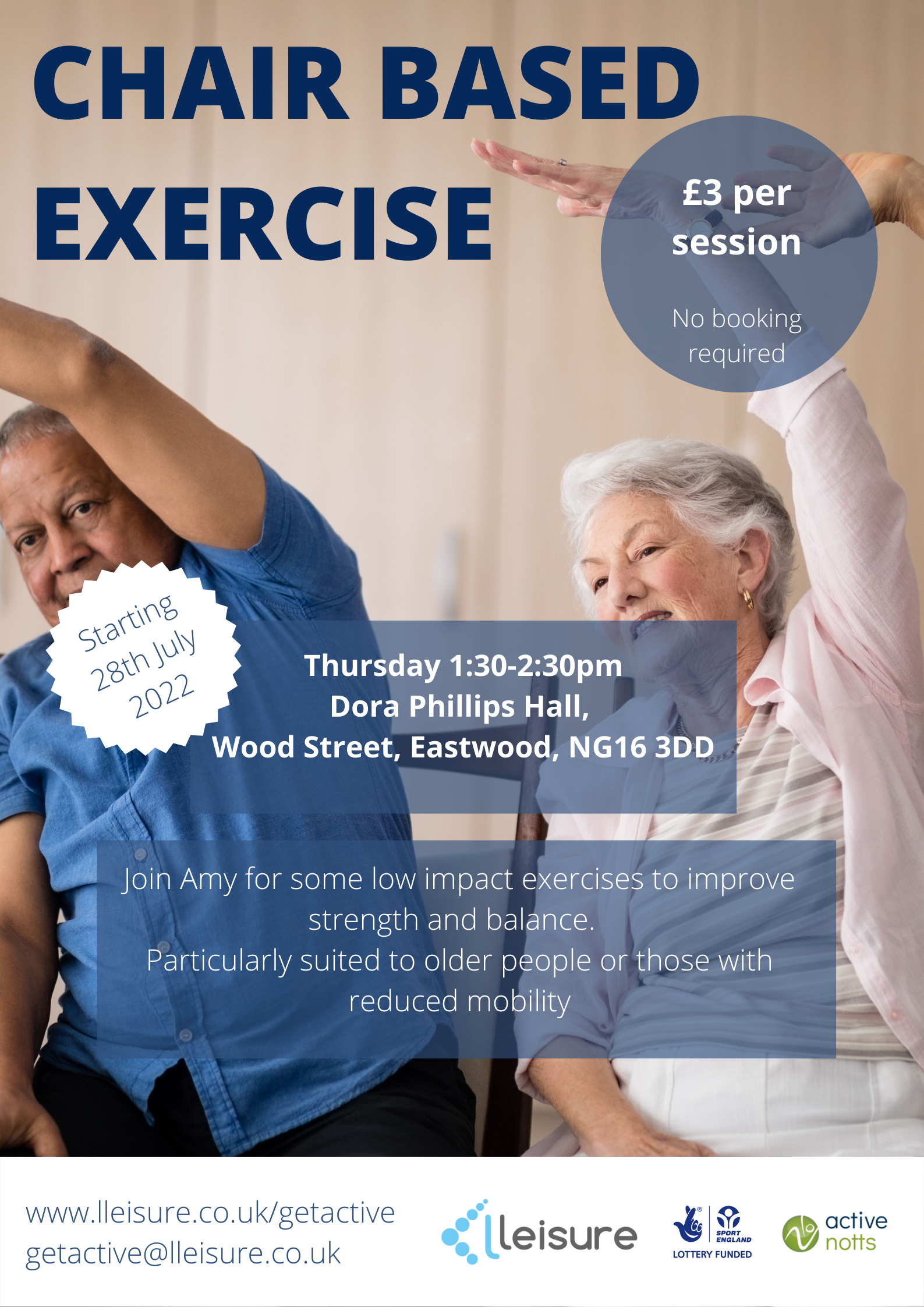 Description
Chair based exercise is a low impact exercise class that is performed mostly seated on a chair, but with some standing options if you are able to. The instructor will go through a range of exercises to improve your strength, balance and flexibility. The exercises are particularly suited for older people, or people with reduced mobility.
Venue
Dora Phillips Hall, Wood Street, Eastwood, Nottinghamshire, NG16 3DD
becci.carter@lleisure.co.uk
Address
2 Wood St, Eastwood, Nottingham NG16 3DD, UK
See on map
---